WIND RIVER INTERNAL MARTIAL ARTS FOR HEALTH AND ENLIGHTENMENT LOCATED IN TUCSON, ARIZONA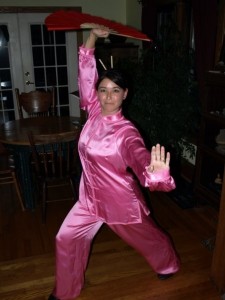 Our kwoon's (school) focus is on furthering the Internal Martial, Health and Enlightenment arts taught world wide by Master Sam Tam. We are excited about the opportunity to share the spirit and teaching of Chinese internal martial arts that Master Tam has so generously taught to us.
This art is complete with both the internal and external transmission through our curriculum:
Yang Tai Chi form,
Yi Quan Standing Meditation,
5 Animal Qi Gong,
Dao Yin Qi Gong,
Sword,
Staff,
Fan,
Push Hands and
Application Training.
We do not teach a mix of different styles learned from different teachers as we try to keep our teaching to the path that Master Tam has demonstrably proven as one that works.
Contact us to let us know if you would like to join us or for more information.